Default answer labels can be used with question type 'table - single answer' and 'category - single answer'.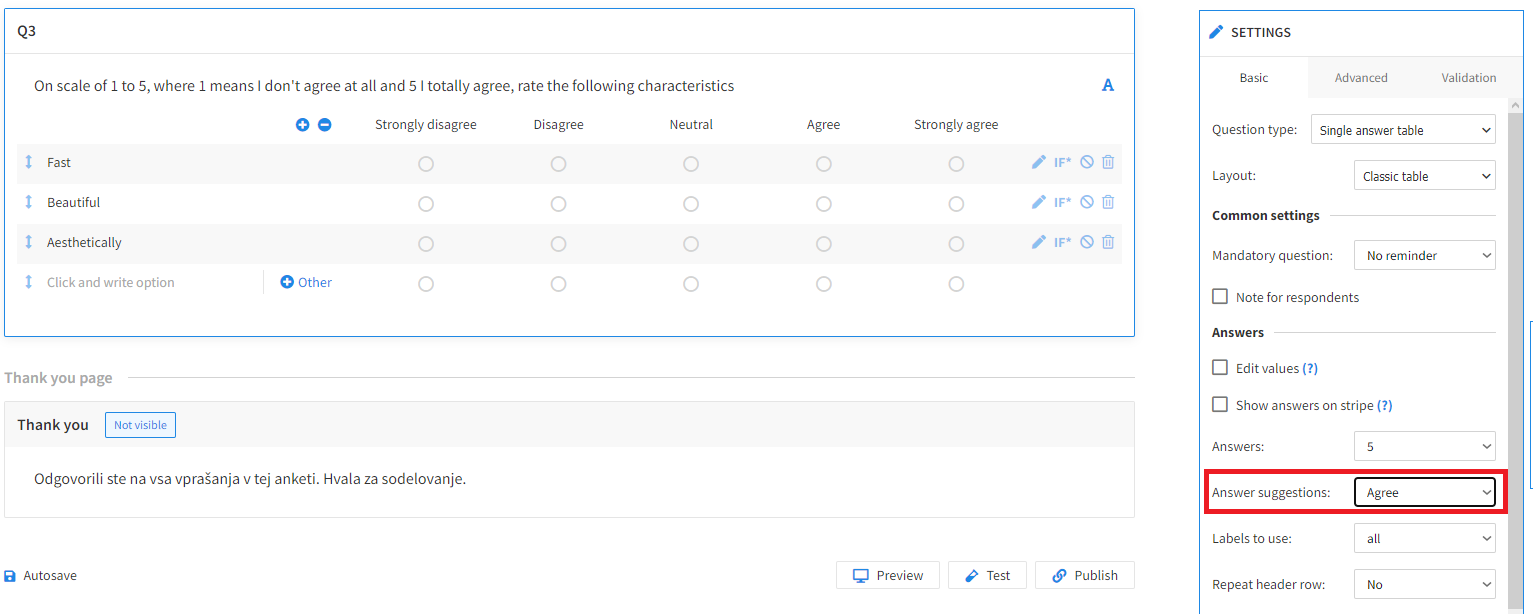 We can choose between eight prepared groups of answers:
true;
agree;
likability;
speed;
quantity;
no - yes;
difficult;
satisfaction.
For example, if we choose the option 'agree' and the 'number of answers - horizontally' is set to 5, labels will be shown in the following form: 'Strongly disagree', 'Disagree', 'Neutral', 'Agree' and 'Strongly agree'.